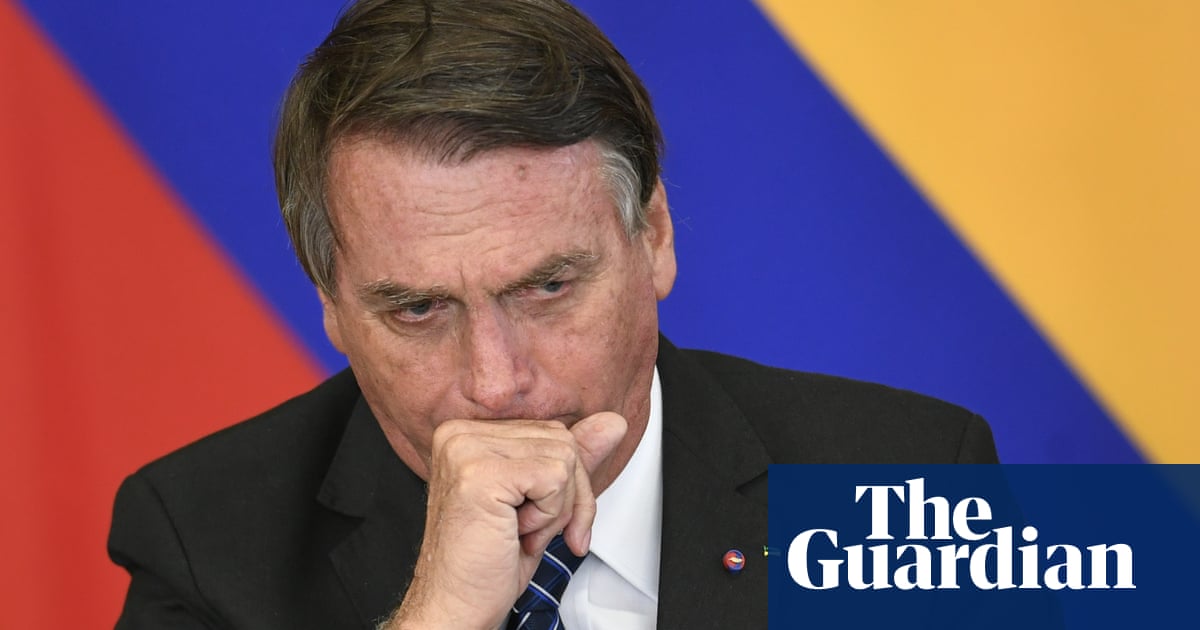 The Brazilian president, Jair Bolsonaro, should face murder charges for his role in the country's "stratospheric" coronavirus death toll, a draft report from a senate inquiry into Brazil's Covid crisis has recommended.
The 1,078-page document, published by Brazilian media on Tuesday afternoon, is not due to be voted on by the commission until next week and could yet be modified by senators.
But the draft text paints a devastating portrait of the neglect, incompetence and anti-scientific denialism many believe has defined the Bolsonaro administration's response to a public health emergency that has killed more than 600,000 Brazilians.
Bolsonaro's "deliberate and conscious" decision to delay buying Covid vaccines needlessly condemned thousands of citizens to early graves, the report claims.
"The mathematics of the situation was clear: the more infections, the more death. Without vaccines mortality would have been stratospheric, as it turned out to be," the document says, before concluding: "We will never forget."
More details soon…